What to do when things go wrong.
Any leak whatsoever, please contact us using the emergency contact list immediately. 
And turn the water off.
In the basement, to the right in the laundry room (tertiary bedroom with bunk beds), on the wall to the left of the countertop (and near the bunk bed) is a set of pipes set down low in the wall. 
This is what it is supposed to look like (water on):
The two circular valves on the left DRAIN the house (they should be CLOSED)
The gate valve on the right turn the water on and off. Valve straight up and down means valve is open.
This is what it looks like when the water is shut off (valve is closed):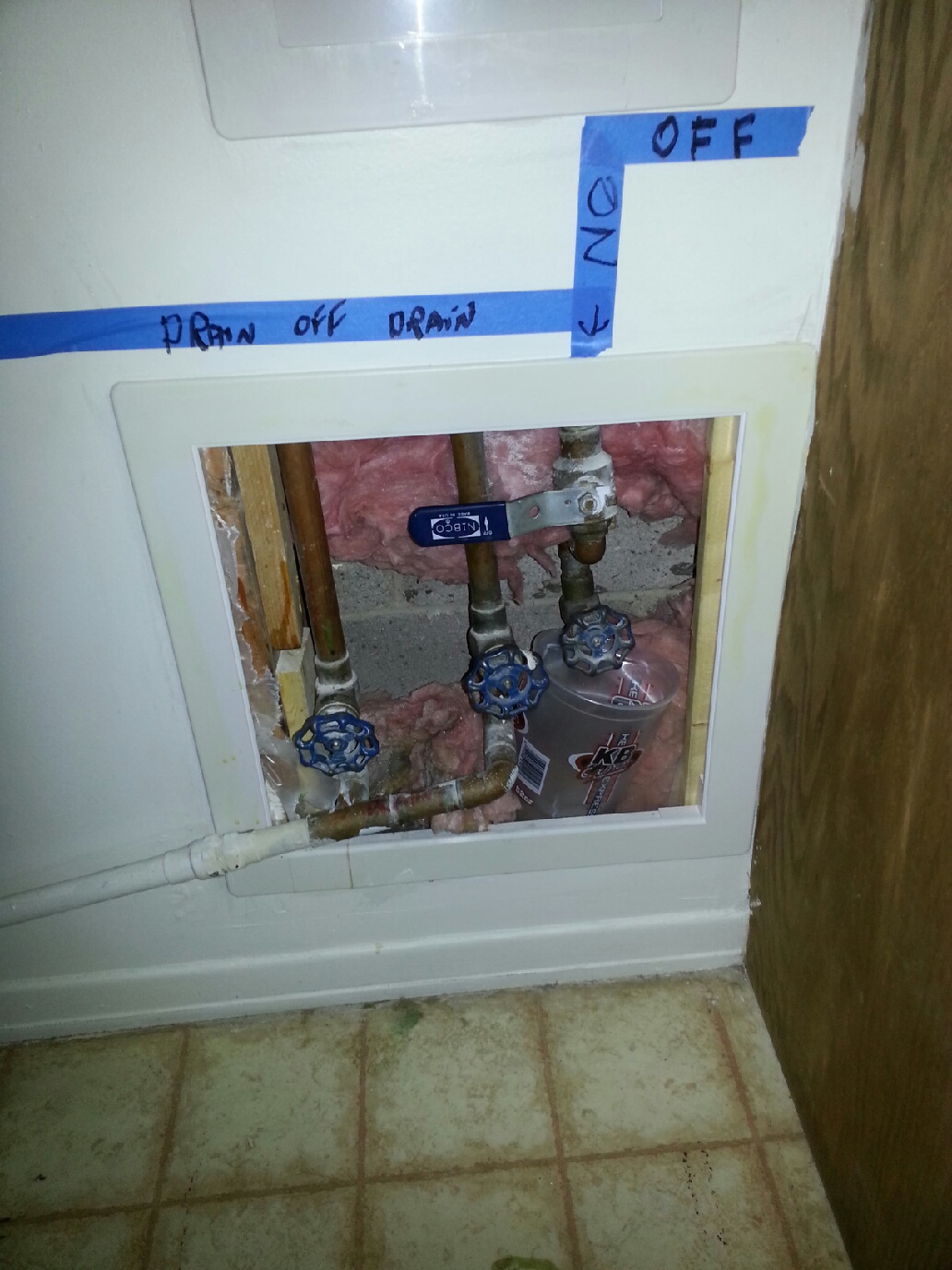 Any water disaster: Shut off the main water valve. Thanks!
Call 911 on the house phone or your cell phone, the address is 361 Pinehurst, if you have time. By all means, get out of the house. 
There are fire extinguishers on every floor, and extra ones by the living room fireplace. If you can do so safely, try to put out the fire. 
Your safety is paramount. Make sure you know how to exit the house from the different levels.